Hardscape Contractor Services in Vero Beach, FL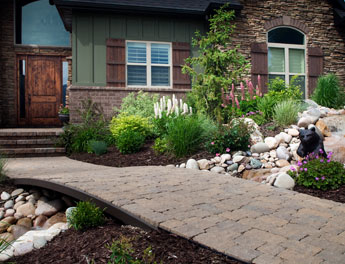 Gulfstream Hardscape is one of Florida's Premiere Hardscape installers, with almost 20 years experience in the hardscape business, Paul Engel & Gulfstream Hardscape was recently awarded a "Master Craftsman" Award by Begard Hardscape, just one of two installers to be placed on this list, out of thousands of paver and retaining wall installers around the country.

Gulfstream Hardscape is pleased to have partnered up with one of the country's largest and cutting-edge hardscape manufacturers. Along with the distinctive title of "Master Craftsman", we offer a 5-year warranty standard on all interlocking paver installations; we only install per ICPI or (Interlocking Concrete Paver Institute) standards and best practices.

Trained and versed in all types of paving, retaining walls, water-permeable pavers, maintenance, new and remodeling, Gulfstream Hardscape looks forward to adding you and your project to our extensive list of clientele.